2015 Conference Sessions Now Available Online
Missed the PWAC Conference sessions during our June AGM and Conference? No worries: you can watch them right here.
Samples
Click on the images below to view a short preview.
The Business of Business Writing:
Bryan Borzykowski and YvetteTrancoso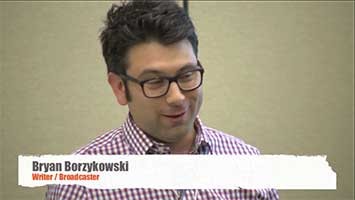 Bryan Borzykowski and Yvette Trascoso told audience members how to pitch to them. They're actively seeking writers who can produce well-crafted business stories for a dollar a word.
Doing Business with Government:
donalee Moulton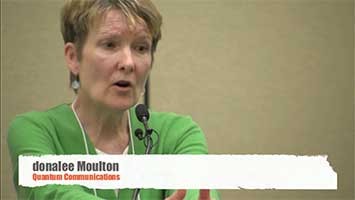 donalee Moulton shared two decades worth of experience bidding on and winning government contracts. Including how to tell if you're chances are nil so you don't waste a lot of time bidding. (Dale Kerr was not able to take part in the presention due to illness.)
Doing Business with the Non-Profit Sector:
Kim Lear and Karen Luttrell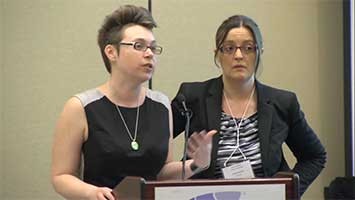 Kim Lear and Karen Luttrell shared their practical secrets for identifying non-profit sector organizations that have money to spend for writing and related skills.
How to be a Happy Writer:
Ann Douglas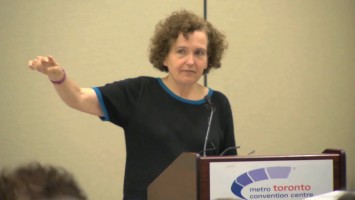 Finally, if you follow all of that advice and become a profitable writer, you'll hear from author Ann Douglas about the importance of being a happy writer.
NOTE: The videos require a Flash media player, thus won't work in Safari on handheld Apple devices. They will play on these devices if you download and install the Puffin Browser which is available in the Apple Store.